______________________________________________________________________________
Day 1 to 3- August 19 - 21, 2019 - Johnston County, NC (JNX) to Toccoa, Georgia (TOC)
Just after pushing to Cub out of the hangar on a very clear morning, the Cub's shiny yellow paint finish caught our attention. Along with its nose so prominently pointing to the sky, it didn't take a whole lot of imagination to believe the Cub was saying "I'm ready to leave!"
At the run-up area of Runway 21, all the preflight checks were spot on. Slowly pushing the trottle forward as we aligned with the centerline, the Cub floated into the soft, calm morning air. Our shadow followed us down the runway until we turned to our westerly heading for our first fuel stop of the day.
Sixteen years since our first Cub Adventure and the thrill of flying for the weeks ahead just never has become routine. We sure appreciate your taking the time to follow along.
______________________________________________________________________________
Day 4 - August 22, 2019 - Toccoa, Georgia (TOC) to Albertville, Alabama (8AO)
The Appalachian Mountains terminate north of Atlanta, Georgia. Their foothills are filled with mountain estates, lakes and small towns. On a late summer morning with the sun at our backs, the deep green pine trees and lighter color hardwood leaves fill our windscreen.
Up until 10:30, am the air is usually so smooth that it is easy to fantasize about floating above the terrain. Those magical hours are some of the best times in an Adventure. Of course, we always enjoy the people we meet at the airports and in the small towns of rural America.
______________________________________________________________________________
Day 5 - August 23, 2019 - Albertville, Alabama (8AO) to Savannah, Tennessee (SNH)
Less than 10 miles from Albertville airport we met up with the Tennessee River. What a great start to a beautiful day.
Our second stop was at the Muscle Shoals Airport where we took a break to wait out the fog and low ceilings at Savannah-Hardin County airport. That window of time was critical, as once the fog lifts and the earth unleashes all that humidity while the ground heats up - it's time for pop-up thunderstorms to let off some steam. If they aren't too closely gathered, getting around them safely requires on-board radar or one of the applications that bring near-live storm intensity, location, and track to the cockpit.
______________________________________________________________________________
Day 6 to 7 - August 24 - 25, 2019 - Savannah, Tennesse (SNH) to Cape Girardeau, Missouri (CGI)
After landing at Savannah, Tennesse, it became abundantly clear we we would be spending the night in this quaint town. Turns out we wouldn't leave until Sunday morning when the weather cleared enough for a morning departure.
After three days of following the Tennessee River, today we start following the Mississippi north to St. Louis. The Tennesseed River provided some beautiful terrain to watch pass under our wings.
As we taxied towards the fuel pumps in Cairo, Illinois (CIR), the FBO looked uninhabited. However, once inside the door, we were greeted by a dozen men sitting around a table having their weekly Sunday morning "meeting" replete with a buffet of tasty food right out of the bags they came in, except the the main course which was home cooked.
These guys have been gathering on Sunday mornings for many years. We were invited to join the group. Each one of the group had his own brand of humor to try out on the "newbie" Cub pilot. The World War II gentleman had the sharpest wit of them all. What a great experience meeting all of these guys. Like our home page says, "If you think aviation is just about flying, you are missing the adventure."
On departure from Cairo, we followed the Mississippi for only a few minutes when the horizon got progressively darker and darker. A quick check of the weather on ForeFlight revealed a fast moving thunderstorm was headed directly for us. The nearest airport was Cape Girardeau, Missouri which we could see off our left side. We obtained the ATIS, called the Cape Girardeau tower and requested permission to land citing the storm closing in. The controller gave us, "Direct to the airport, report 5 mile left base for runway 20." While not a drop of rain fell the rest of the day, we still feel this was a good decision.
______________________________________________________________________________
Day 8 - August 26, 2019 - Cape Girardeau, Missouri (CGI) to Sparta, Illinois (SAR)
"Airport Angels" is a term we have given to those who make it happen for any pilot who lands at their airport. In Albertville, Alabama, it was Jeff who fueled the Cub; with pending storms brewing, he figured out a way to squeeze the Cub into a large hangar for the night. He checked with the local hotel and secured us a flight crew discount and handed us the courtesy car keys.
In Savannah, Tennessee, it was Derick, the FBO manager, who helped with fueling the Cub; while we secured it in the tiedowns, Derick was busy in the office getting the fuel tab bill processed and finding a hotel for the night. Of course he offered the use of the courtesy car as well.
In Cape Girardeau, Missouri, it was Noah who fueled the Cub; the manager of the FBO loaned us the courtesy car and secured a reduced rate at the hotel. The next morning, with low ceilings, we waited out the weather...again.
The weather window opened only long enough to allow us the one hour flight to Sparta, Illinois. In Sparta, a very nice lady in the FBO processed the paperwork for the courtesy car and made our reservation at the hotel at a reduced rate. Later that evening we got a phone call from Tom at the Sparta FBO. Tom said there were some potentially strong storms headed our way; he wanted to know if we would like to have the Cub spend the night in his hangar. Turns out he made room for it before he called. We're sure you have many similar Airport Angel stories. Most non-pilots we tell these stories to find them hard to believe. So here's to the Airport Angels who make it happen for that transient pilot who needs some help.
Following the Mississippi River led us to understand some of the risks involved in farming along its banks. The job of steering barges up and down the river is just as risky, but that doesn't stop those who make a living on and near those rivers.
______________________________________________________________________________
Day 9 - August 27, 2019 - Sparta, Illinois (SAR) to Hensley, Missouri (FTT)
Hazy morning skies (again) meant we would wait out the weather in hopes to capture some powerful images of St. Louis' Gateway Arch which is nestled among the skyscrapers near the Mississippi Riverfront. As we entered the river corridor we couldn't resist a few wide angle shots of the sprawling downtown. It didn't take long for the Gateway Arch to be in a perfect position for Mr. Nikon to get his shots. In less than one minute, Mr. Nikon had captured over 80 images at a rate of 7 shots per second. With no time to review any of the images, we would have to wait until we were in our hotel room to see if any of them were keepers. That's a long time to keep one's fingers crossed.
______________________________________________________________________________
Day 10 - August 28, 2019 - Hensley, Missouri (FTT) to Marshall, Missouri (MHL)
We picked up the Missouri River just west of Columbia, Missouri on a beautiful cool morning. Boonville, a nice town on the banks of the river sported a truss bridge connecting both sides of the river. We also found some odd looking floating structures in one of the oxbow lakes just north of the town.
______________________________________________________________________________
Day 11 - August 29, 2019 - Marshall, Missouri (MHL) to Ottumwa, Iowa (OTM)
Our ground speed was about to change significantly when we turned to a heading of 011 degrees and picked up a roaring 35 mph tailwind component...Yee Haw! We had entered the very rare three digit mph zone on our GPS.
We flew over some oxbow lakes near Brunswick, Missouri. and it became apparent our new friend, the Missouri River, and we would part ways. Things changed rapidly on our simple flight when a spoiler storm refused to quickly scamper across our course line south of Ottumwa, Iowa. It was just taking its time and would definitely be a factor. Our decision was to make a 90 degree turn to the left and land at Chillicothe, Missouri and wait for it to pass. On the ground, a Cessna 195 pilot had the same plan. After Chillicothe we inherited our strong tailwind once again. Just some turbulence while passing between two rain cells and we were on our way to a smooth landing at Ottumwa, Iowa.
______________________________________________________________________________
Day 12 & 13- August 30,- 31, 2019 - Ottumwa, Iowa (OTM) to Dyersville, Iowa (IA8)
The Iowa farms with their contours and varying crops make us appreciate the beauty seen from above them. Those features aren't so apparent while driving the rural roads that provide their boundaries.
The ethanol plant just south and east of Dyersville Airport is easy to see from 25 miles away. Heading towards their two shiny metal silos made navigation very easy. We crossed over midfield for a landing on the grass strip - A.K.A. Runway 11. With the continental horses relaxing as the Cub's tires gently touched the recently mowed grass, the Cub bounced about before settling down to taxi speed.
Mags off, we had arrived for our 15th year of visiting our Iowa family. At least that's the way they have always treated us.
The Kramers and friends are the kind of friends we should all have in our lives. Their midwest hospitality and continuous curiosity about all that is going on around them make for some fun-packed days. On one such day, four of us jumped into the family van and headed off to a storied brewery in Potosi, Wisconsin for lunch and a visit to a beer museum. The rise and fall of so many breweries was more than expected. The day ended with a ferry ride across the Mississippi River. That's a first for us. We've flown over it and followed it many times on our adventures.
If you are a pilot considering a cross country near northeastern Iowa, consider landing at the Dyersville Airport (IA8). You can contact the owners and they'll have a courtesy car available for you to tour some local places of interest and restaurants. The "Field of Dreams" movie set is open most every day so you can run the bases or peek into the rows of corn for players from the past. There is much more to see and a beautiful grass runway to greet you.
______________________________________________________________________________
Day 14, 15 & 16 - September 1 - 3, 2019 - Dyersville, Iowa (IA8) to Poplar Grove, Illinois (C77)
Poplar Grove Airport is what every aviator who cherishes the romance of flight imagines heaven will be like. Run by Steve and Tina, their wide smiles tell it all when talking about all the new changes at the airport as it grows to serve many more pilots and planes.
We also spent some time visiting with Mike and Rita getting caught up on all things family. Mike drove us back to our childhood home in Melrose Park, Illinois and the grade school we attended. Despite its age, the neighborhood looked well cared for.
______________________________________________________________________________
Day 17 - September 4, 2019 - Poplar Grove, Illinois (C77) to Dyersville, Iowa (IA8)
The return trip to Dyersville gave us the opportunity to pilot our two vintage airplanes together to Brodhead the next day.
______________________________________________________________________________
Day 18 & 19 - September 5 & 6, 2019 - Dyersville, Iowa (IA8) to Brodhead, Wisconsin (C37)
Shortly after departure, Craig in the Ercoupe easily caught up to us. Once we were established as a flight of two, the telephoto lenses captured some in-flight photos. In some cases we used the deep green fall crops below us as a background. Visit the photos page for one of the shots we managed to get.
Landing at Brodhead the day before the event started conjures up an almost euphoric moment after taxiing to the tie downs next to those who arrived before us. Brodhead is, in our opinion, best described as a family reunion of vintage airplanes and their pilots/owners. Beautifully restored vintage aircraft land one after another taking their places on the field of grass. There are no vendors or any forms of advertising on this invitation-only annual event.
It's not uncommon to get a rush of nostalgia walking the rows of priceless vintage flying machines and chatting with their owners. At times with the formation flights overhead and the growl of a powerful round engine demanding your attention you can lose track of the date and time.
______________________________________________________________________________
Day 20 & 21 - September 7 & 8, 2019 - Brodhead, Wisconsin (C37) to Joliet, Illinois (JOT)
With questionable weather arriving Sunday morning, we decided to leave Brodhead on Saturday afternoon and stop at Monroe, Wisconsin (EFT). Craig jumped into the front seat of the Cub for his first flight in a tail dragger. Craig is a very accomplished pilot so adapting to a control stick instead of a wheel was seamless. The Cub's tendency of adverse yaw gave him the experience of working the rudder to keep a turn coordinated. He had a smile on his face when he got out of the Cub, so we'll consider that a good thing.
We shook hands and Craig flew west to his home and we flew southeast on our way back to North Carolina.
Flying from north to south across Illinois farmland and small cities is a relaxing late summer flight. We listened in on traffic landing and departing from the airports we flew near. The orderly process of integrating the airplanes that were either departing or arriving has worked well for decades. Pilots also work well together as each understands what is expected of them.
We awoke in our hotel room in Joliet only to realize the weather was not going to cooperate for a departure anytime today. We cleared the use of the courtesy car for another day with the FBO staff and returned to our room for a day of catching up on our photos and website changes.
______________________________________________________________________________
Day 22 - September 9, 2019 - Joliet, Illinois (JOT) to Holmes County, Ohio (10G)
We arrived at the airport in marginal weather that was starting to clear. A World War II aircraft and pilot departed. The giant round engine must have awaken any late sleepers in the area, but it was music to our ears. In his one low level pass over the runway, we couldn't help but notice the pilot giving us a "thumbs up" with a big smile. With a click of the microphone button on the radio, our voice proclaimed, "Best airshow maneuver we've seen all week!"
The window to leave and not face more IFR weather was brief as the dreaded green graphic from the weather radar slid towards Joliet. Once in the air we could easily outpace the weather and our fuel stop destinations were all VFR. The morning haze did little to protect us from the morning sun in our faces. The Cub hat was pulled down as we adjusted to the terrain ahead of us.
As we flew into the morning, the terrain was filled with mostly the open spaces rural farms provide. The Indiana border quickly passed under our wings and so did the layout of the farms. The same held for crossing the Ohio border. Once again, the unique subtleties of Ohio's farms took time to see the differences. By late afternoon we had lost an hour to the East Coast Time Zone. We also lost those wide expanses of farms which were replaced by smaller farms cut into beautiful forests.
______________________________________________________________________________
Day 23 - September 10, 2019 - Holmes County, Ohio (10G) to Winchester, VA (OKV)
Ag-Cats were already hard at work when we arrived at the airport to prepare for departure. They lead a very busy life spraying and seeding farms nearby. Time is money and the weather waits for no one. Working into their cycle when departing so as not to disrupt their work flow is challenging. We decided to do our runup and pre-departure checks on the tarmac not far from the FBO, thus limiting the amount of time we needed to taxi back on the runway and depart.
The delay between the Ag-Cats arriving made us suspicious they were working us into their arrivals. On our takeoff roll the Ag-Cats announced they were on right base for runway 09. This meant that two of them were waiting for us to depart before announcing they were inbound. This was further validated by a friendly anonymous radio transmission stating, "Have a good flight Cub!" To which we responded, "Thanks for working us in, have a good day!" And with that we bestowed the first ever award for "Ag-Cat Angel" to those pilots.
The immediate next order of business was to establish a positive rate of climb so we could clear the rising terrrain of the Appalachian moutains on our way to our first fuel stop. By early afternoon we found ourselves in the pattern at Winchester Airport in Virginia. A crew car was waiting at our tie-down spot. The FBO provided information on a very good hotel to spend the night including one of the best rates we have had. Clearly the folks at the Winchester FBO merit the title of "Airport Angels."
______________________________________________________________________________
Day 24 - September 11, 2019 - Winchester, VA (OKV) to Johnston Regional, North Carolina (JNX)
It was a perfect morning to fly our last day of the adventure. Blue skies and light winds greeted us as we packed the Cub for the trip home. We still needed to establish a positive rate of climb to clear the tall hills along the first leg of our flight. Virginia has some of the most enchanting terrain with its rolling hills ladened with small farms and plenty of horse ranches.
After a nice touch down and brief taxi to our hangar, we found ourselves in the same place we have ended so many of our recent Adventures. Now, just as then, we knew once our feet touched the ground the adventure had officially ended. After opening the hangar we happened to glance back and noticed the Cub facing the runway as if it were ready to start all over again.
We will have a year to consider the "when, where, and why" of taking the Cub to see more of our amazing country.... til then, grab a cup of coffee and consider joining us. We appreciate your coming along.
Cheers,
Bern
Trip Statistics:
Number of Days = 24 days
Statute Miles Flown = 2,895.8 statute miles*
Number of Legs = 34 legs*
Longest Leg = 128 statute miles*
Total Flight Hours = 49 hours 12 minutes*
Total Fuel = 183.7 gallons
Average Gallons Per Hour = 3.75 GPH
*Recorded by GPS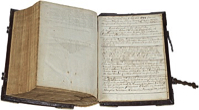 Logbook for
"Three Rivers" Cub Adventure 2019